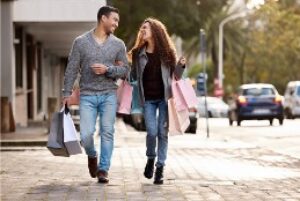 ---
The Strip District in the heart of Pittsburgh, PA, is a lively and historic neighborhood. The half-square-mile area is filled with trendy restaurants and bars, well-known historic eateries and markets, and unique shopping. It is a must-do when visiting Pittsburgh, and locals frequent the area for shopping, lunches, and nightlife. It is quite diverse, with restaurants ranging from street carts to fine dining with cuisines from all over the world. There is truly something for everyone in The Strip District. Check out these highlights of where to eat, drink, and shop on The Strip!
Casual Eats
The Strip District has ample casual eateries, many of which are in historic buildings and have been there for decades.
DeLuca's Diner. This classic diner has traditional lunch specialties and retro sundaes, but remember to bring cash to this nostalgic cash-only diner.
Luke Wholey's. This incredible casual seafood restaurant has been open since 1912. This Pittsburgh staple has a diverse menu and seafood market.
Primanti Brothers. This well-known sandwich shop began in The Strip District in 1933.
Kaya. All the way from the Caribbean, check out this hot spot with dynamic and delicious food and beverages.
Upscale Dining
While The Strip District is better known for its relaxed and classic establishments, there are several choices for a nice dinner out with classic entrees and atmosphere.
Cioppino Restaurant & Cigar Bar. This elegant upscale restaurant serves local and sustainable seafood and classic American entrees.
Osteria 2350. An Italian-American restaurant with a diverse menu and patio seating.
DiAnoia's Eatery. This popular, top-rated Italian restaurant is known for its homemade pasta and classic cocktails.
Dessert Spots
There is no shortage of sweet treats in The Strip District. Whether it's an after-dinner dessert or an afternoon treat, there are ample choices in the area.
Prantl's Bakery. This iconic bakery, famous for its Almond Torte, has been around for over 50 years and has a fantastic selection of baked goods.
Pamela's Diner. A great place for casual eats as well, Pamela's Dinner has decadent desserts, including their famous buttery "hot cake."
Klavon's. A favorite among locals, Klavon's has been open since 1923. They serve specialty ice cream sundaes and now offer non-dairy options.
Shopping The Strip
The Strip District has many unique shops, most of which are independent, family-owned specialty shops. There are many food markets as well as a popular whiskey distillery to take home local food and beverages. As well as vintage stores for clothes, retro shops, and local gift shops.
The Terminal. This large compound, once a hub for the wholesale produce industry, is now a bustling shopping area with locally-owned shops and entertainment.
Love, Pittsburg. A quaint gift shop with local and handmade goods.
Stamoolis Brothers Co. A gourmet food market that has been a staple in the neighborhood since 1909.