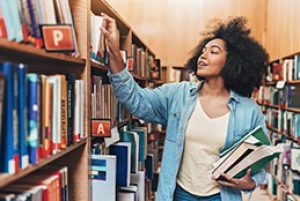 ---
Disclaimer: We understand now is not the best time to leave your home. However, we want to continue to highlight attractions and businesses in the area as something to look forward to. At this time, you can support local establishments by purchasing gift cards to be used later or enjoy takeout/delivery from local eateries.
Do you enjoy relaxing with a good book?
If so, check out one of these independent bookstores near The Cork Factory where you'll find a page-turner in nearly every genre. Currently, these stores are offering shipping while we await their triumphant return. Until then, learn more about them!
Amazing Books & Records
Just seven minutes from our Strip District apartments, Amazing Books & Records has been a local fixture since 2013.  Called the "Best of Pittsburgh" by City Paper, it offers an ever-changing selection. You never know what you're going to find, making each visit a treasure hunt. The staff boasts extensive knowledge. They offer cash for used books and records and help readers discover new favorite authors. For the best bargain, watch for the shop's buy three get one free sale.
White Whale Bookstore
At White Whale, the selection ranges from nonfiction to contemporary fiction. It opened in 2011 when Lesley Rains established a pop-up bookstall built from her love of reading. It quickly became popular, and she opened the brick and mortar location the following year. Adlai and Jill Yeomans purchased the store in 2016. They strive to offer a community space dedicated to connecting books with book lovers.
City Books
Recognized as Pittsburgh's oldest used bookstore, City Books is a small shop with a focus on old-world charm and modern service. It strives to promote artistic and written expression. Visitors are invited to come for a quick peek or a long afternoon browse. Jazz plays in the background, and comfortable chairs complete the warm, welcoming atmosphere. The shop also hosts one event a month that usually highlights local authors or those with a strong connection to Pittsburgh.
Along with these bookstores, our Downtown Pittsburgh apartments are also near premier brunch destinations. If you're searching for a place to call home, please contact us for more information.